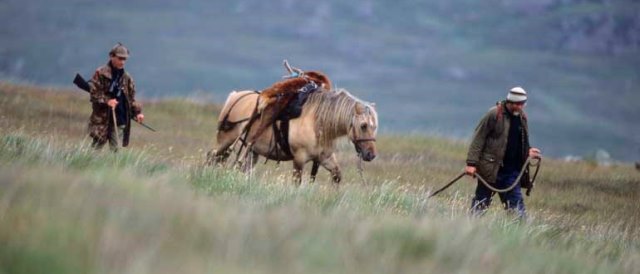 ---
The principal deer species in the area is Red deer. Roe deer occupy woodland margins but are mainly confined to lower elevations. Sika deer are known to be resident between Lochluichart and Achnasheen and occasional visitors elsewhere.
A full count in 2009 indicated a population of almost 11,000 Red deer, however deer counts have been undertaken by many members on an annual basis.  In 2018 SNH undertook a further full helicopter count.  The population in 2018 was estimated at 9,164.  There have been various discussions as to the accuracy of this figure, and the group has agreed to conduct annual foot counts to monitor the position.
A population model has been prepared using the 2018 count figures, to set group wide cull figures and these will be monitored in line with the foot count.  Moving forward, the model will also take into account local conditions for mortality and recruitment.